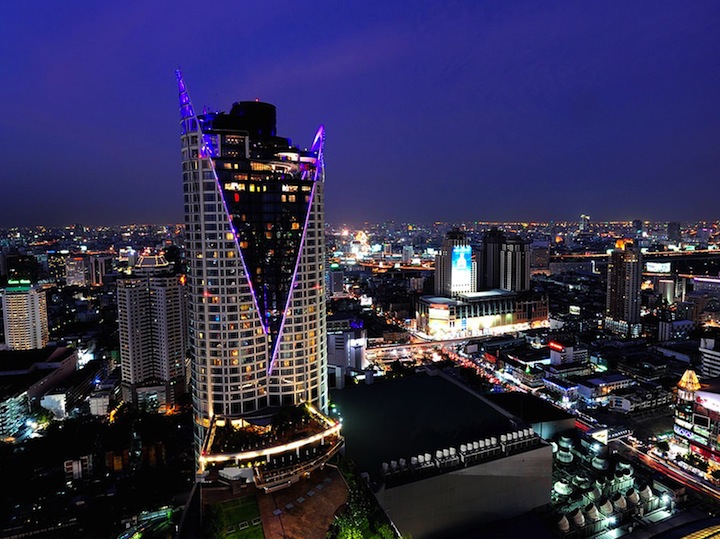 di Pamela McCourt Francescone
Annunciati durante la serata di gala al Centrara Hotel at CentralWorld a Bangkok i vincitori TTG Travel Awards 2014.
Sono state premiate 82 compagnie di viaggio all'ultima IT&CMA, tenutasi a Bangkok dal 30 settembre al 2 ottobre,  la più importante fiera in Asia e leader nel settore MICE. La serata di gala dei "25th Annual TTG Travel Awards 2014" si è tenuta al Centara Grand at CentralWorld,  sponsor officiale  dell'evento.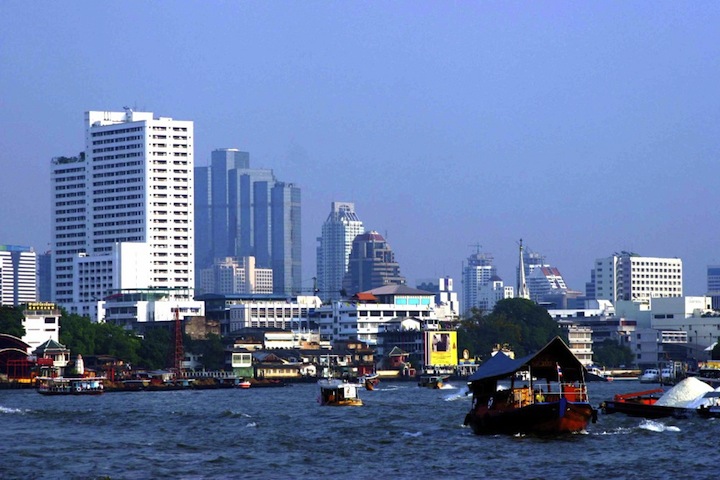 Quattro le categorie premiate: Migliori Fornitori di Prodotti per i Viaggi, Migliori Agenzie di Viaggi, Premi per l'Eccellenza, e Travel Hall of Fame. Tra i vincitori, alcune new entry come Ramada Singapore At Zhongshan Park, Gran Melia Jakarta, Centara Grand Beach Resort & Villa Hua Hin e The Mulia Bali.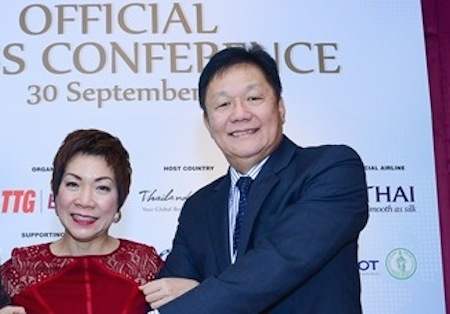 Darren Ng,, amministratore delegato TTG Asia con Supawan Teerarat,
vice president sviluppo Thailand Convention and Exhibition Bureau
Con molte premiazioni già alle spalle sono stati annoverati anche quest'anno tra i vincitori Qatar Airways, Air China, Regal Airport Hotel, Banyan Tree Spas e Thailand Convention & Exhibition Bureau. Mentre a Thai Airways International sono andati due premi, uno come Best South-East Asian Airline and Best Airline – Business class. Tra le destinazioni sono state premiate le Filippine come Migliore Destinazione dell'Anno mentre a Brand USA è andato il riconoscimento per il Migliore Marketing e Sviluppo. Si terrà dal 29 settembre al 1 ottobre 2015 al Bangkok Convention Centre a CentralWorld l'IT&CMA 2015.