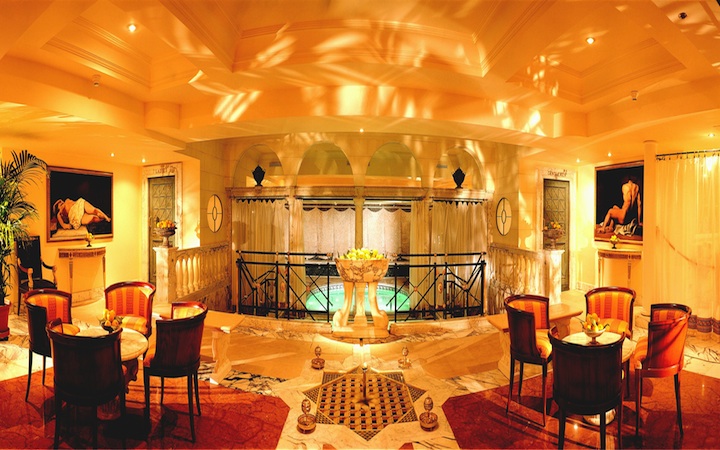 A magical island in the heart of Rome
Words by Viviana Tessa
Luxury within luxury, the spa in the Rome Cavalieri
Waldorf Astoria
Hotels & Resorts is a  corner of paradise. An über chic delight in an hotel like the Rome Cavalieri, one of the most prestigious luxury five-stars in the Eternal City, unparalleled for its abundance of refinements.  And by refinements we mean the intrinsic value of the heritage furnishings, the tapestries, the French clocks, the Imperial bronzes, the Gallé vases and the valuable collection of paintings, which include three large masterpieces by Gianbattista Tiepolo in the hall which greet guests with the elegance one associates with a charming and refined private residence. Two thousand two hundred square metres for fitness, both in the splendid gardens where wellness trails and work-out equipment are scattered through the Mediterranean vegetation, and with two tennis courts and three swimming pools.  But also in the Cavalieri Grand Spa Club, a sumptuous and elegant beauty area with a large gym with Technogym equipment, Personal Luxury Selection machines, vascular Visioweb equipment and personal trainers.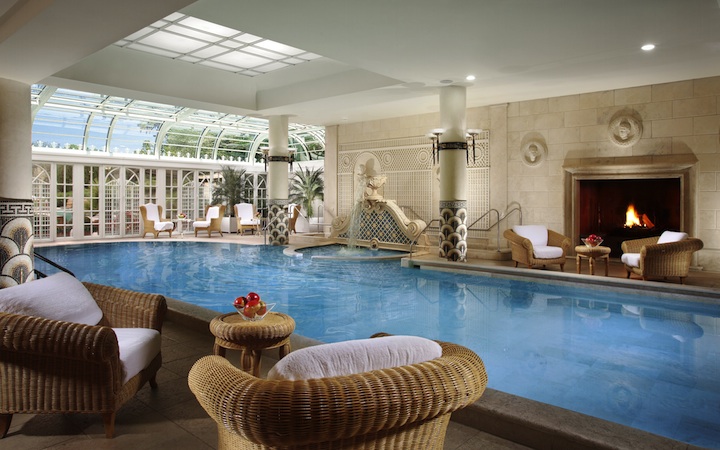 There are ten rooms for treatments that go from traditional Ayurvedic and Shiatzu massages to lymph-draining massages and reflexology, but also a series of refined treatments that reflect the environment and the hotel's clientele.  One example is the Caviar Firming Treatment, a massage that tones and softens the skin on the face using  caviar pearls.  And the same sophisticated pearls can also be applied to the body.  Or the Platinum Rare Treatment, based on La Prarie's anti-ageing research, and perfect pampering for the body that uses an infusion of pure platinum to balance the skin and boost an overall feeling of wellness.  But this luxurious spa ensures the maximum levels of psycho-physical wellness also thanks to its unique ambience which is reflected throughout the spa, but nowhere more so in its most prestigious symbol, the indoor pool which has a large glass dome that reflects rays of light onto the water. The veranda, with large windows looking out on the gardens, further multiplies the sensation of space.  The waterfall, the Jacuzzi, the calidarium e frigidarium, and the Japanese Walk all make this swimming pool a perfect source of health for the body, while the spirit is nourished by the leaping flames from a huge wood fire which, in winter, accentuates the persuasion that this is indeed a corner of paradise.
Rome Cavalieri
Waldorf Astoria
Hotels & Resorts

Via Alberto Cadlolo, 101

00136 Rome
Italy


Tel: 06 3509 1

Fax: 06 3509 2241